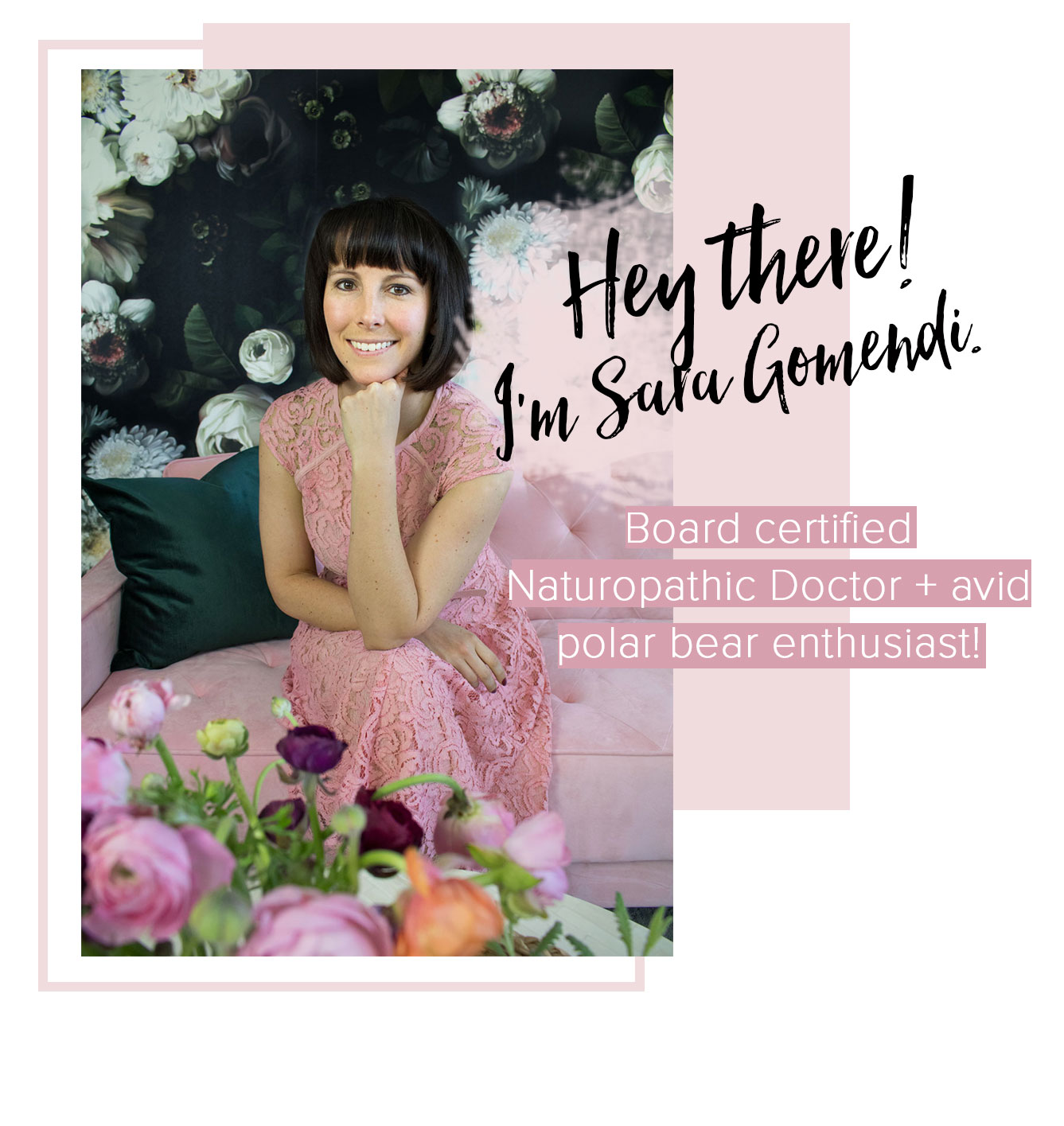 Are you continually reaching for multiple frothy, caffeine-infused lattes to get you through the day, only for your energy levels and mental focus to crash into a heap by 3pm?
I totally understand what that level of fatigue feels like because I have been there too.
Relying on large amounts of caffeine to
"stimulate" me into functioning, led me to a more natural solution to support my energy + overall wellness,
which ultimately affected my physical, mental, and emotional health, helping me feel more productive, focused, balanced, and vibrant.  
---
Hey there! I'm Sara Gomendi – a board certified Naturopathic Doctor and avid polar bear enthusiast!
I am fascinated by the natural world!  Nature provides endless tools we can utilize to support our health and environment; harnessing this natural wisdom allows the opportunity for both humans and polar bears to thrive!
---
"I focus on helping women who feel out of balance with their health
whether that manifests as fatigue, insomnia, headaches, or weight gain – take control of their wellness journey naturally, through lifestyle guidance, clinical nutrition, detoxification programs, acupuncture + cupping, and supportive nutrient and herbal supplements."
Working with the principles of naturopathic medicine, which emphasize

prevention, treatment, and optimal health
through the use of natural therapeutic methods and substances are the foundation to my treatment approach.

I have significant experience with women's health, fatigue, allergies, thyroid disorders, environmental toxicity, integrative cancer care, and musculoskeletal pain.  I have been involved in the health and wellness field for over 10 years and I am thrilled to provide naturopathic medicine and acupuncture services to women looking to improve their wellness!
The field of health and medicine intrigued me from a young age.  I sought out and enjoyed reading books about nutrition and health.  Upon finishing these books, my family got to enjoy with me the new recipes or wellness ideas I was eagerly incorporating into our lifestyles! It didn't take long for all of us to realize these changes made a difference in our health! We felt more energy, got sick less frequently, and rarely needed prescription medications.  
After discovering the field of naturopathic medicine in my first year of college, I knew this was the best path for me to combine my passions of both health and medicine into an occupation I could use to serve my community in Tulsa, Oklahoma.
When I am not working with clients, I enjoy cooking, gardening, reading, travelling, and spending time outdoors with my family and pets. I am also the current President of the Oklahoma Association of Naturopathic Physicians (OKANP), a nonprofit organization.
I believe strongly in the powerful tools nature has provided us for our health and enjoy working alongside my clients to create the vibrant state of wellness they are seeking for their lives.
I look forward to getting to know you and working with you to build a life of optimal health and wellness.  
Are you ready to feel vibrantly healthy, energetic, and balanced?
Schedule an appointment to start working together on your wellness journey HERE.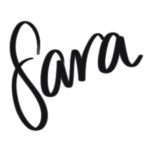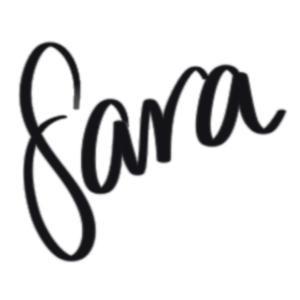 ~ Dr. Sara Gomendi, ND, FABNO ~
Education:
Dr. Gomendi graduated magna cum laude from the University of Wyoming with a Bachelor of Science in Human Nutrition and Food Science and then went on to obtain a Doctorate in Naturopathic Medicine at the Southwest College of Naturopathic Medicine in Tempe, Arizona.  She then completed a two-year residency program at Cancer Treatment Centers of America in Tulsa, Oklahoma and holds an additional board certification in naturopathic oncology.