Are you looking to integrate naturopathic medicine therapies into your conventional oncology plan? 
Having a team of well-trained practitioners provides you with multiple avenues of support for mind, body, and spirit to ease the cancer treatment process.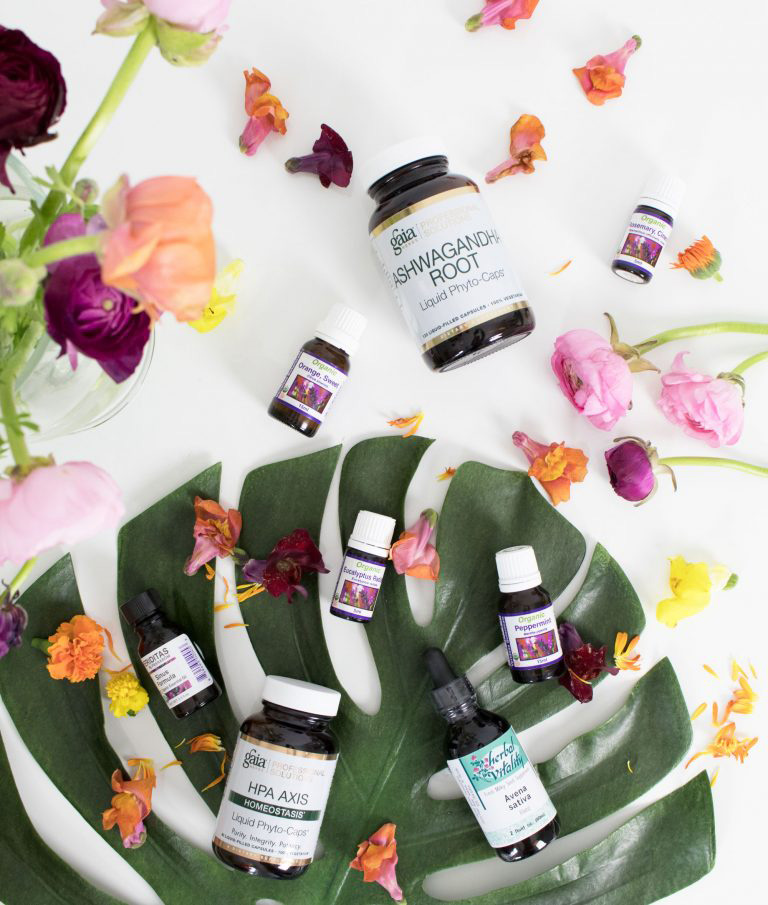 Over the course of my career, I have seen the consistent benefits of incorporating safe and appropriate naturopathic medicine recommendations for those experiencing a cancer diagnosis.
After graduating from naturopathic medical school, I completed a 2-year residency program focused on naturopathic and integrative oncology care at Cancer Treatment Centers of America in Tulsa, Oklahoma.  Over the course of 5 years, I was able to work with thousands of people in this hospital-based system to provide guidance on optimal lifestyle recommendations for their specific cancer diagnosis, reduce side effects of their cancer treatment, improve quality of life, and support their immune system if applicable.  I worked with nearly every kind of adult cancer diagnosis, however, my specialty was with the integrative teams that focused on supporting most of the breast cancer, colon cancer, and prostate cancer diagnoses.
Now I provide integrative oncology services at my private practice, Vibrant Natural Medicine, in Jenks, Oklahoma.  Incorporating naturopathic medicine into your care plan can help improve quality of life, reduce conventional treatment side effects, and restore balance to the body and immune system to decrease the likelihood of cancer recurrence.
The internet is full of inaccurate information pertaining to alternative cancer treatments and certain natural therapies can interact with oncology treatments, so it is vital you work with a licensed and well-trained naturopathic doctor.  With over 5 years of experience in an oncology-based hospital setting and being board certified in naturopathic oncology with the designation of FABNO (Fellow of the American Board of Naturopathic Oncology), I consider the field of integrative oncology care as one of my main specialties.
Along with supporting people through their cancer treatment, I passionately educate and discuss the importance of prevention.  With cancer being such a prevalent diagnosis, it is imperative to take a preventative approach with our lifestyle.  Incorporating naturopathic medicine therapies into your life can be a great way to support optimal health and prevent chronic disease manifestation.
Naturopathic Medicine Oncology Pricing + How it Works:
You schedule an initial Naturopathic Medicine Oncology Consultation
During the initial consultation, we will thoroughly review your current state of wellness, answer questions and begin tailoring a plan to get you back to feeling like your most vibrant self.
DURATION: 60 – 90 minutes   INVESTMENT: $270
Follow-up visits after your initial Naturopathic Medicine Oncology Consultation.
DURATION: 45 – 60 minutes         INVESTMENT: $90
Packages of 5 follow-up visits are available for $375 (savings of $75)!
Take your first steps on your path to a vibrant, healthier you by scheduling your initial Naturopathic Medicine consultation by calling me at 918-995-7001.
A few other ways we can work together and get you back to being your most vibrant self!
Click here for more information on Thyroid Imbalance
Click here for more information on Digestive Health
Click here for more information on Women's Health and Natural Hormone Balancing
Click here for more information on Naturopathic Medicine
Click here for more information on Chronic Fatigue
Click here for more information on Autoimmune Conditions
Click here for more information on Acupuncture Services
Vibrant Natural Medicine – Dr. Sara Gomendi
Naturopathic Doctor – Tulsa, OK
Tulsa Naturopathic Doctor | Tulsa Natural Medicine | Tulsa Holistic Practitioner | Tulsa Naturopathic Medicine | Tulsa Functional Medicine | Tulsa Holistic Doctor