Hypothyroidism is becoming increasingly more prevalent in our society and is one of the most common conditions I see in my naturopathic medicine practice in the Tulsa, Oklahoma area.
During consultations women often report hypothyroid symptoms and then tell me their thyroid function has been tested and was found to be "normal". However, upon review of lab results I find thyroid health has rarely been fully assessed and usually only one lab (TSH) has been tested, which is only looking at one small piece of the full picture. TSH alone does not provide an accurate measure of thyroid health and many women have undiagnosed functional hypothyroidism.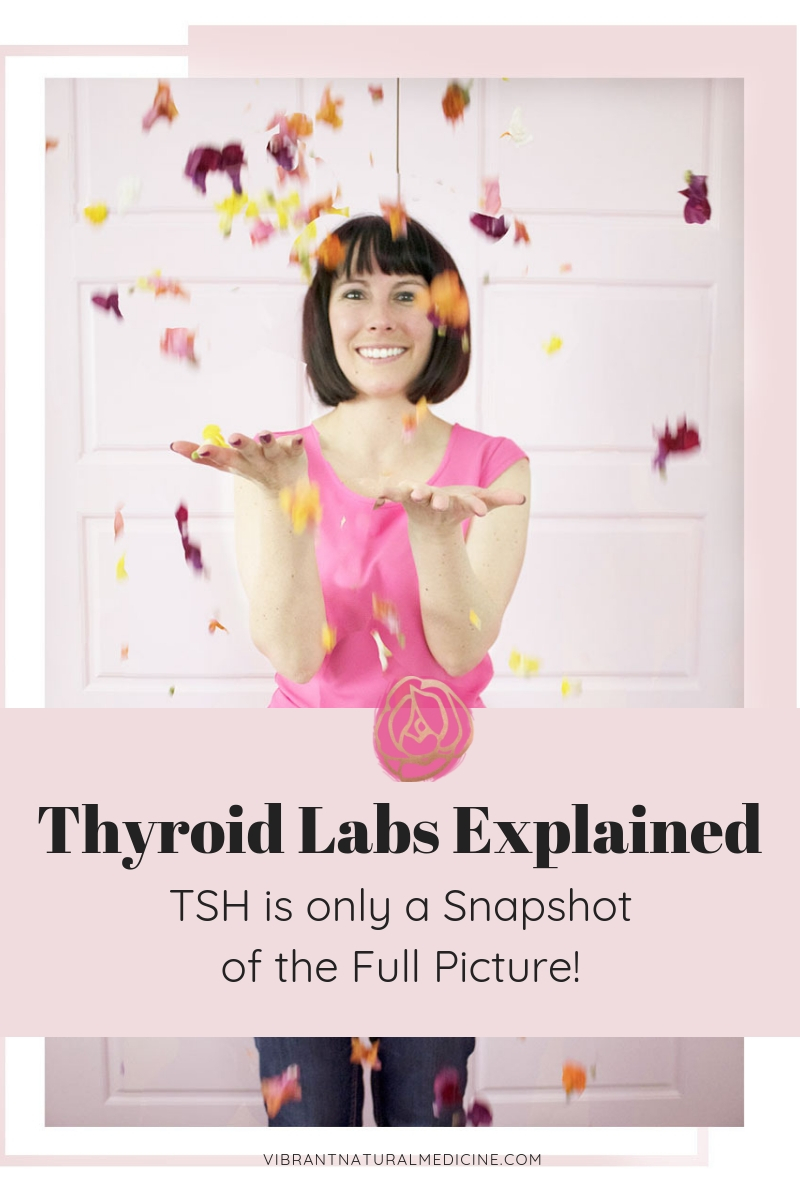 As a naturopathic doctor, I use an in-depth thyroid test with 10 markers to assess the full picture of your thyroid function and uncover the underlying cause of your symptoms.
With that information, I then create an individualized natural medicine treatment plan to resolve the root issue and restore balance to the system. This approach leads to long-term, optimal functioning of your thyroid and endocrine system.
Common hypothyroid symptoms include:
• Fatigue
• Trouble losing weight or weight gain
• Dry skin
• Constipation
• Thinning hair and hair loss.
• Infertility
As you can tell from that list, the thyroid is involved in a lot of processes and if it is not functioning optimally, you may exhibit symptoms in many different parts of the body.
If a woman has 2 or more of these symptoms, it's important to complete a full thyroid panel to assess for optimal thyroid function. My experience in the functional medicine field has shown time and again that these symptoms are linked with an underactive thyroid gland, but we must determine the pattern of imbalance before the correct holistic health plan can be implemented.
Hashimoto's Thyroiditis, an autoimmune condition of the thyroid, is one of the most common causes of hypothyroidism in the United States, but I find very few women have ever been tested for the TPO antibodies associated with Hashimoto's.
It is important to know if your thyroid symptoms are due to an autoimmune condition as successful treatment involves immune-modulating therapies versus solely thyroid support. In fact, many supplements aimed at supporting thyroid health can actually make the autoimmune condition worse!
If you have been diagnosed with hypothyroidism, are experiencing hypothyroid symptoms, or want to assess your thyroid health, call the office now at 918-995-7001 to schedule an appointment and complete a comprehensive thyroid test. These test results will allow us to create an individualized plan to support your health goals and lead to a vibrant state of wellness!
For more information on scheduling and prices click HERE
If you want to learn more about thyroid lab testing or thyroid health check out these blog posts: Thyroid Labs Explained – TSH is Only a Snapshot of the Full Picture
Natural Medicine Treatments for Hashimoto's and Hypothyroid Conditions
Are You Sick of Being Exhausted and Surviving on Caffeine?
A few other ways we can work together and get you back to being your most vibrant self!
Click here for more information on Digestive Health
Click here for more information on Chronic Fatigue
Click here for more information on Women's Health and Natural Hormone Balancing
Click here for more information on Integrative Oncology Support
Click here for more information on Naturopathic Medicine
Click here for more information on Autoimmune Conditions
Click here for more information on Acupuncture Services
Vibrant Natural Medicine – Dr. Sara Gomendi
Naturopathic Doctor – Tulsa, OK
Tulsa Naturopathic Doctor | Tulsa Natural Medicine | Tulsa Holistic Practitioner | Tulsa Naturopathic Medicine | Tulsa Functional Medicine | Tulsa Holistic Doctor