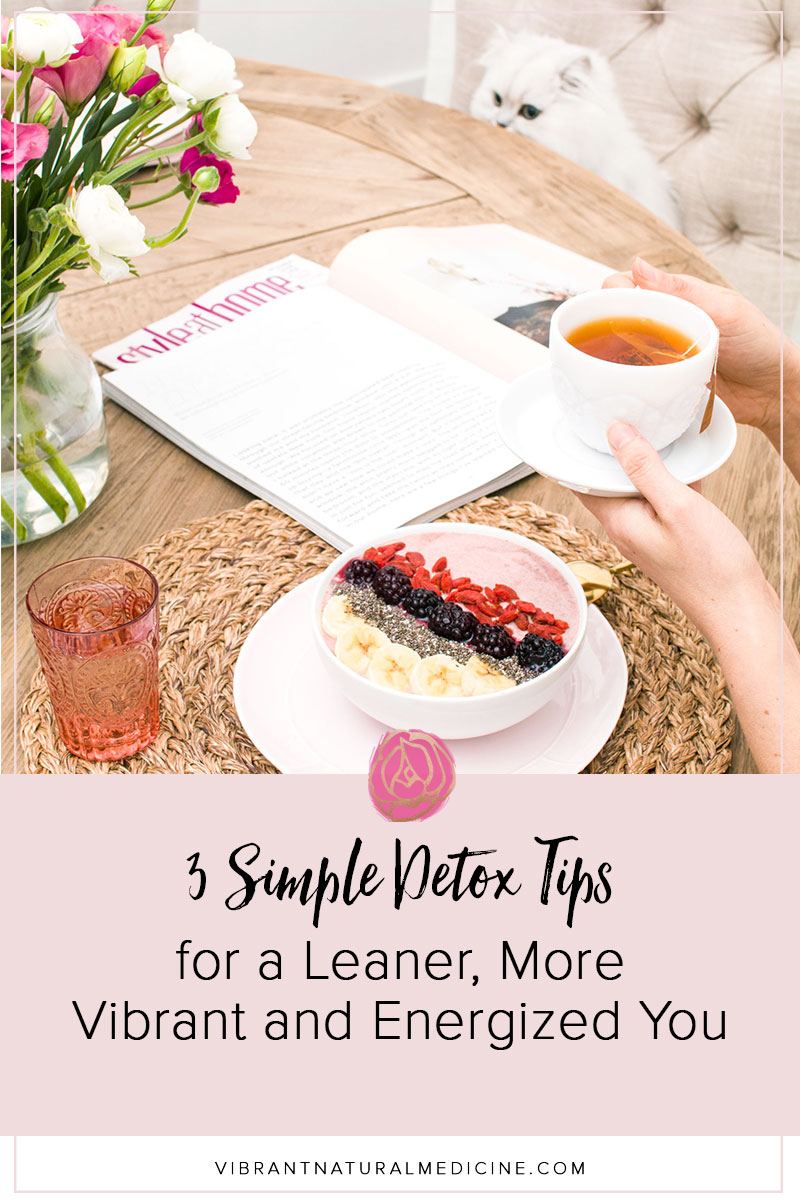 I just completed my simple 2-week spring detox and I feel fantastic!  I have more energy and mental alertness, reduced joint aches, and weight loss!
Just like you deep clean of your home a few times a year, proper detox practices allow for gentle "cleaning" of your organs for optimal functioning and wellness.
Some common symptoms that often improve with the correct form of detoxification include allergies, fatigue, headaches, brain fog, and digestive distress.
You should feel good and energized when doing a detoxification cleanse. If you are experiencing headaches, fatigue, or diarrhea during your detox, then the program you are utilizing is likely not the most beneficial for you.
Here are three simple tips to gently support the detox process:
Drink more water: 

 Aim for 60-80 ounces of water per day, with at least 12 ounces first thing in the morning. This is often the most vital piece of detoxification!

Get moving: 

 Exercise supports detoxification by mobilizing toxins from our tissues so they can be excreted.

Heat up enough to sweat

for 10-15 minutes per day. You can do this through exercise, saunas, or hot baths. Sweating is a great way for your body to excrete toxins.
In addition to these tips, you can consider trying the 2-week detoxification program that I utilize personally and with many of my clients.  The program includes the following tools:
Food Guide (What to enjoy and what to avoid)

Detoxification Tips to feel fabulous through the detox

Recipes and sample daily menus

Information on supplements for added detoxification benefits.
I always look forward to my yearly spring detox and the fabulous way I feel after the cleanse!
I would love to support you on your path to feeling vibrant and energized!
If you are interested in trying a safe and effective 2-week guided detoxification program call my office to schedule an appointment!
In vibrant wellness,

Vibrant Natural Medicine | Tulsa, Oklahoma's Solution for Naturopathic Medicine Treatments
Tulsa Naturopathic Doctor | Tulsa Natural Medicine | Tulsa Holistic Practitioner                                                                                                                   Tulsa Naturopathic Medicine | Tulsa Functional Medicine | Tulsa Thyroid Specialist