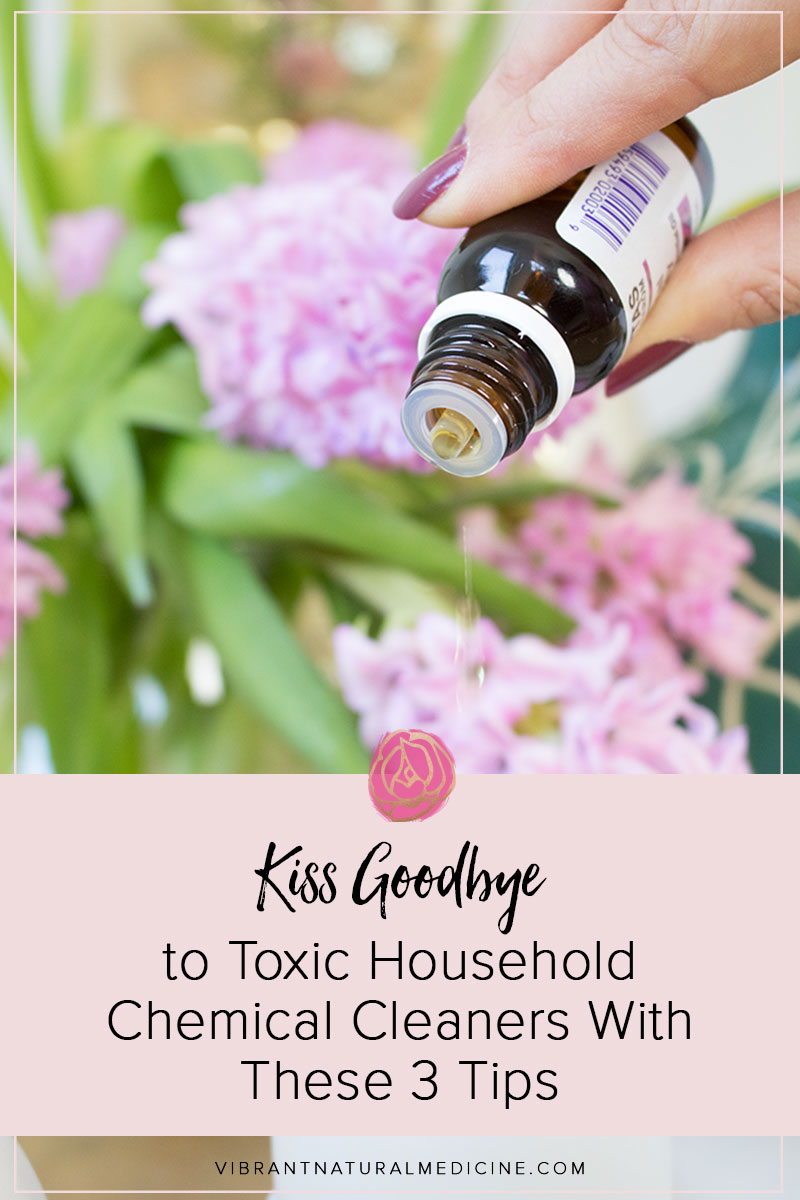 Five years ago I would cringe every time "cleaning day" came around, not because of the task itself, but because I knew I would not feel my best for the rest of that day.
Even though I would wear gloves and do my best to prevent exposure to my skin with the cleaning products, I would always end up with a headache, sneezing, and runny nose. So, I started investigating how I could safely clean without experiencing those negative side effects from exposure to the toxins present in the most common household cleaning products I was using in my home.
Take a look at the ingredient list on your cleaning products.
Can you pronounce the names?
Have you ever considered how these chemicals effect your skin, lungs, or other organs when you come into contact with these cleaning products?
The impacts of commonly used cleaning chemicals on lung health is being investigated and the results are scary!
A new study has shown a decline in the lung health of women with repetitive exposure to cleaning agents, comparing the damage to be the same as a 20-a-day cigarette habit!
You can check out the full study results for yourself here.
Many cleaning agents are irritating to our skin and lungs and we obviously need to clean our homes, so how do we do this safely?
Here are 3 tips you can easily incorporate into your cleaning routine to support your health and reduce toxic chemical exposure.
RESEARCH: 

Research the safety score of your cleaning products at the environmental working group website

ewg.org.

Each product and ingredient is given a rating (A, B, C, D, F). Look for products with scores of A or B.

VENTILATION: 

Open the doors and windows while cleaning to help reduce chemical exposure in the air.

DIY SAFE PRODUCTS: 

Make your own simple cleaning recipes. The recipe I use in my home:
6 oz of white vinegar
6 oz of distilled water
Optional: Add 10 drops each of essential oils like lemon and lavender.
Mix ingredients together in a spray bottle. Shake well before each use.
There are many options that you can include in your cleaning routine that allow you to enjoy a clean home and reduce potential health concerns from unnecessary chemical exposures.
Implementing these guidelines has allowed me to clean my home without getting those nasty headaches and respiratory side effects! I encourage you to start investigating your current cleaning products and consider utilizing the tips in this article.
If you have further questions regarding the impact chemicals in the environment have on your health, you can schedule a consultation with me for a personal, in-depth discussion.
In vibrant wellness,

Vibrant Natural Medicine | Tulsa, Oklahoma's Solution for Natural Medicine Treatments
Tulsa Naturopathic Doctor | Tulsa Natural Medicine | Tulsa Holistic Practitioner                                                                                                                   Tulsa Naturopathic Medicine | Tulsa Functional Medicine | Tulsa Thyroid Specialist